My Media Mall  | cloudLibrary |  Get started 
Other Sources For Free eBooks and Audiobooks
Download free library eBooks and audiobooks to your own device using two different services--cloudLibrary and My Media Mall (from Overdrive). You'll never get a late fee and you can do it from home (or anywhere you have an Internet connection).
 
My Media Mall (from Overdrive)
My Media Mall offers thousands of eBooks, audiobooks, and streaming videos for all ages that can be downloaded to your computer, eReader, tablet, smart phone, mp3 player or other device.
Browse the collection through the My Media Mall  website or get started with the easy-to-use Overdrive Media Console app. (Users of older Kindle eReaders or audiobook lovers will need to use this collection.)
Thousands of Overdrive titles are now available right in CU Catalog as well, and requests for these titles can be made from your online library account.
All Overdrive titles (whether you checked out from CU Catalog, the Overdrive app, or from the My Media Mall website) and their due dates will appear in your online library account alongside your other library items.
Downloading eBooks & Audiobooks from My Media Mall
cloudLibrary™ by bibliotheca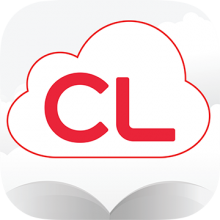 You'll find cloudLibrary eBooks conveniently located in the library's CU Catalog  or by using the cloudLibrary app.
This growing collection of bestselling fiction, non-fiction and Young Adult eBooks is easy to check out and can be read using the cloudLibrary app.  (You can use your Kindle Fire with this collection.)
Many thanks to the Friends of The Urbana Free Library, who support the Library in so many ways.  Using funds raised through the Friends book sales, the Library was able to use $10,000 to purchase a starter collection for cloudLibrary™ by bibliotheca.  (Formerly called the 3M Cloud Library.)
Get started
Login to My Media Mall or cloudLibrary with your Urbana Free Library card and PIN number (usually the last 4 digits of your phone number).
Both My Media Mall and cloudLibrary permit users to download five items and put seven more on hold. 
Choose your own loan periods with My Media Mall or check out eBooks for two weeks with cloudLibrary. Titles automatically expire on their due date.
Questions?  You can call Adult Services for help at 217-367-4405 or stop by the reference desk to find out more.
Other Sources for Free eBooks and Audiobooks
Project Gutenberg offers over 45,000 free eBooks. Choose among free epub books, free Kindle books and download them or read them online.
Internet Archives Digital Book Collections offer over 6,000,000 fully accessible public domain eBooks
Libravox offers free public domain audio books read by volunteers from around the world.