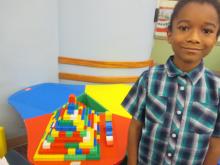 Welcome!  The dedicated staff members of the Library work every day to grow young readers, spark imaginations, connect resources, create experiential programming, and develop community relationships supporting youth.
We encourage you to find a program just right for your child: from early childhood programs that build early literacy skills (Babies' Lap Time, Toddler Time,  Preschool Story Time), to programs for children in elementary school, where children can create and learn (Art Lessons, Chess Club, Write On!).  The Library loves working with parents and teachers to support their great work through resources, tours, and programs.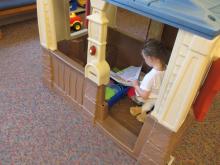 With your Library card, you may choose from the Library's collection of DVDs, CDs, hands-on learning kits, eBooks, eReaders, field trip packs, magazines, and over 70,000 children's books to take home with you.
Drop by the Children's Services question desk on the ground floor and say hello.  We look forward to meeting you!  
 
217-367-4069