Submitted by

Local History a...

on December 31, 2016 - 5:33pm
Champaign-Urbana is no stranger to the entertainment industry: it is the boyhood home of Roger Ebert; the birthplace of music group REO Speedwagon and super-villain computer HAL 9000 from 2001: A Space Odyssey; and was recently the filming site of a Danny Glover movie. However, in the first half of the twentieth century, Champaign-Urbana's biggest stars were Charles (known professionally as "Chic") and Virginia Sale, who grew up on Main Street in Urbana.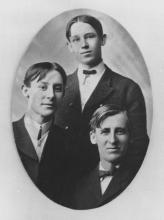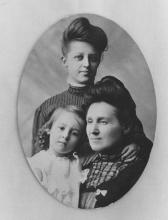 [1] Chic Sale pictured with brother Dwight (standing) and father F.O. (seated at right), Virginia Sale pictured with sister Edna (standing) and mother Lillie (seated at right) 
Although he came from a well-to-do family (his father was a dentist, his mother was on the Champaign County Board of Health and served as the truant officer for Urbana schools), Chic Sale never had much aptitude for schoolwork. He left school at fifteen and eventually found employment as a machinist with the Big Four Railroad in Champaign. He spent his lunch hours (and many working hours) doing impressions of his co-workers. These highjinks were so much of a distraction that he was moved to the painting department as a safety precaution. Shaken by the death of his older brother Dwight in an Arizona mining accident, Sale grew unhappy with railroad work and decided to be an entertainer. He enrolled in an Indianapolis theatrical school, and within months he was performing with a touring company on the vaudeville circuit. During his long stage career he performed on Broadway and in Paris with stars like Fanny Brice, W. C. Fields, and Jack Haley.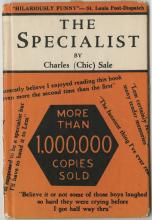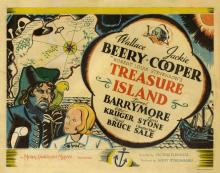 During this time, he developed an act based on his upbringing in Urbana. It was a one-man show delivering folksy wisdom through the character of Lem Putt, professional outhouse builder. To deter the plagiarists in show business, Sale adapted the act into a small written volume and published it as The Specialist in 1929. That year, it sold over 200,000 copies and would go on to become a bestseller and nationwide sensation. (The popularity of that tome made his name synonymous with outhouses in general.) He was so well known that the Marx Brothers' comedy Animal Crackers (1930) mentions him.  In the 1920s and early 1930s, he appeared in a number of Hollywood films, including Treasure Island (1934) with Lionel Barrymore. His success convinced his sister Virginia to join him on the West Coast.
 [2] Chic Sale in 1910 and in character as Lem Putt (date unknown)
Fourteen years her brother's junior, Virginia Sale graduated as class president from Urbana High School in 1917. She attended the University of Illinois for two years and then transferred to New York's American Academy of Dramatic Arts. Upon graduating, she played Broadway in a 1922 production of Montmartre, but after a year was discouraged with her inability to find good onstage roles. Upon moving to Hollywood, she was soon cast in King Vidor's The Crowd (1927). Although still in her twenties, Virginia was steadily cast as an old woman in films like Moby Dick (1930) and Oliver Twist (1933). Indeed, she made her career as a versatile character actor in many small or uncredited roles, appearing in films with golden-era Hollywood stars Marlene Dietrich, John Wayne, Cary Grant, and Errol Flynn. Virginia appeared regularly on various radio shows and was a pioneer of television as a writer and star of ABC's 1949 sitcom Wren's Nest, which co-starred her real-life husband and twin children. She went on to have roles on The Andy Griffith Show, The Beverly Hillbillies, and Petticoat Junction.
[3] Virginia Sale's high school yearbook photo (1917) and as Mrs. Beggs on The Andy Griffith Show (1965)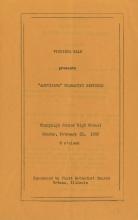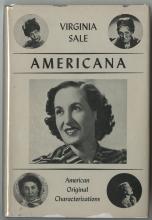 Virginia also developed a one-woman show playing characters based on her hometown. The show, called Americana: Sketches, was performed, by some estimates, over 3,000 times across the country. It consisted of multiple monologues, brought to life by Sale in costumes she designed and made herself. Many of these shows were done at her own expense (especially during World War II) with profits being donated to charity. In fact, the proceeds of her 1951 performance in Champaign purchased the carillon for Urbana's First Methodist Church, which she dedicated to the memory of her parents.
Chic Sale died in 1936 at the age of 51 from complications of pneumonia. Virginia Sale died in 1992 at the age of 93. Both lived in California at the time of their deaths. 
For more information about the Sale siblings and their family, check out these items from our collection.
-Sarah L., Archives Assistant
________________________
Photo Credits: 
[1] Sale family photographs from Lillie Belle: Her Diary 1903-1907 by Lillie Bell Partlow Sale,  (Champaign County Historical Archives, Urbana, IL; 1978)
Cover of The Specialist by Charles 'Chic' Sale, (Champaign County Historical Archives, Urbana, IL; 1954)
Poster for the film Treasure Island, 1934 (http://www.doctormacro.com/Movie%20Summaries/T/Treasure%20Island%20(1934).htm, accessed 31 December 2016)
[2] Photographs of Chic Sale from Souvenir, Elks' Minstrel Entertainment (Champaign County Historical Archives, Urbana, IL; 1910) and performing as Lem Putt, date unknown (www.hermes-press.com/specialist_index.htm, accessed 31 December 2016)
[3] Virginia Sale from the 1917 Rosemary, Urbana High School yearbook  (Champaign County Historical Archives, Urbana, IL; 1917) and on The Andy Griffith Show (virginiaweidler.net/post/86416139929/today-in-ginny-may-20-virginia-sale, accessed 31 December 2016)
Program for "Americana: Character Sketches" (Virginia Sale vertical file, Champaign County Historical Archives, Urbana, IL; 1952)
Cover of Americana: Monologues by Virginia Sale (Champaign County Historical Archives, Urbana, IL; 1952)