Submitted by

Local History a...

on May 28, 2021 - 2:57pm
In 2010, the City of Champaign celebrated its 150th birthday. One of the ways they chose to mark this special occasion was to have local residents, mainly youth, write letters for residents 50 years into the future. These letters, addressed to those who will reside in Champaign in 2060, tell us a lot about what life was like in Champaign in 2010. The letters include city traditions, best places to go, memories, and hopes and dreams for the future. What they all share is the spirit of those who live in Champaign. Featured here are a couple of the letters from the book. One of the letters is from a student, and the other is from former mayor, Dan McCollum, who served as mayor from 1987 to 1999.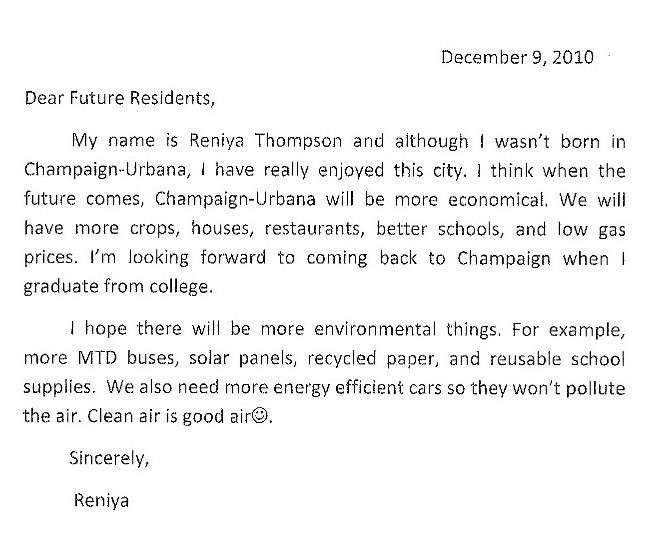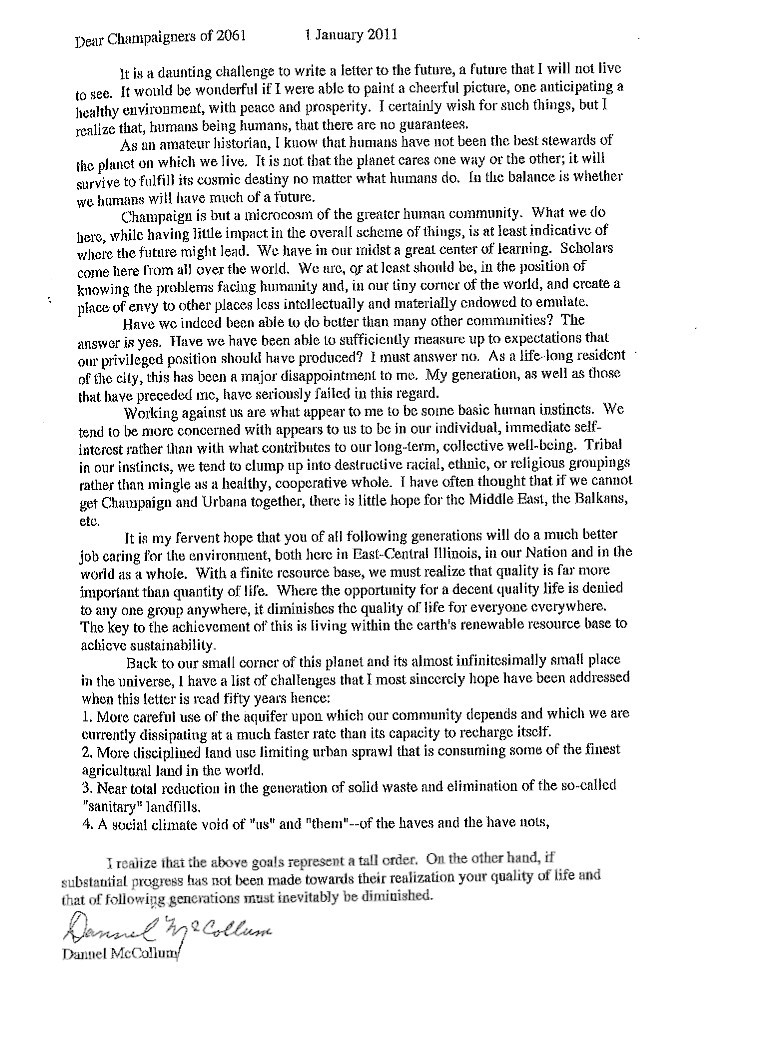 The book of compiled letters is titled "Champaign, Illinois: Letters to the Future" and is available to view at the Champaign County Historical Archives.
-Shalini Smith
Archives Assistant