Submitted by

Local History a...

on March 11, 2021 - 3:59pm
As a new intern in the Archives, I was overwhelmed when asked to write a blog post. CCHA has loads of interesting content bursting at the seams. It would take me a lifetime to try and wade through all the goods to find an interesting topic. I was ultimately inspired by International Women's Day. Since International Women's Day also goes by International Working Women's Day, I figured that I could write about women, specifically working women in the Champaign-Urbana area, as an homage to strong women everywhere.
International Women's Day is celebrated on March 8th and is an official holiday in many countries…except the United States. On March 8, 1917, Russian women held a mass strike for Peace and Bread. In 1922, Lenin declared that March 8th should be designated as women's day. The United Nations adopted it as an official day in 1977. Each year has a theme. This year's theme is "Women in Leadership: Achieving an Equal Future in a COVID-19 World."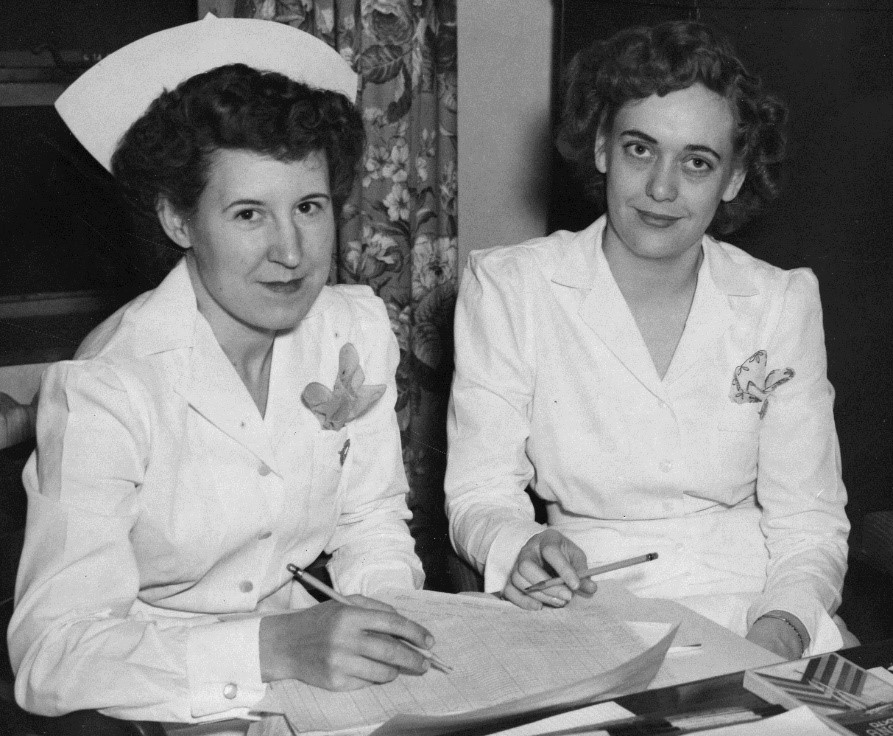 Burnham City Hospital nurses, 1946
Based on that theme, let's explore some archival collections of working women, and in a nod to COVID-19, working women in the healthcare field. For women in the healthcare field, look no further than the Dr. Ellen Miner Papers, a local gynecologist from the late 1800s to the 1920s, or our photograph collection of nurses in the 20th century. Explore the Illinois Nurses Association records or the 1970 nurses strike at Julia F. Burnham City Hospital.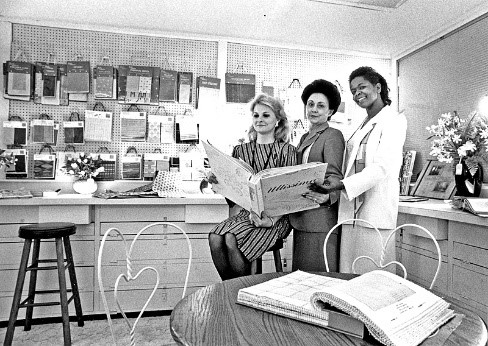 Interior Designers Hope Eastin, Marion Braun, and Cherry Blackwell, 1984
Women's employment roles expanded beyond healthcare and education during the 1970s, with more women entering the workforce and forging new career paths. These few images look at women who owned their businesses in the 1980s, helping strive towards equality and leadership in the business world.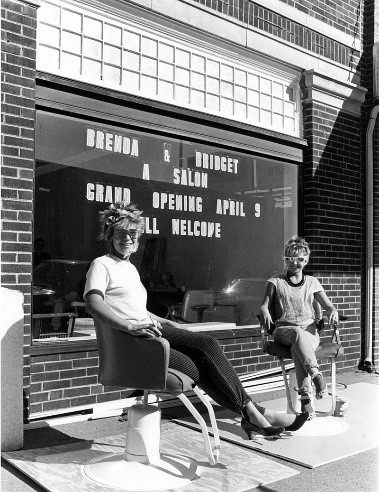 Salon Owners Bridget Golden and Brenda Fox, 1985
One blog post barely scratches the surface of the history of working women of Champaign-Urbana. If you are interested in donating material about yourself or the women in your life, contact us!
-Ani K.
Archives Intern