Submitted by

Local History a...

on October 21, 2015 - 1:12pm
It is always nice to visit local parks!  Homer Park (now park of Homer Lake Forest Preserve) was a popular 14-acre destination park located on the Salt Fork River during the first half of the twentieth century. The park was popular for parties, reunions, weddings, and July 4th celebrations.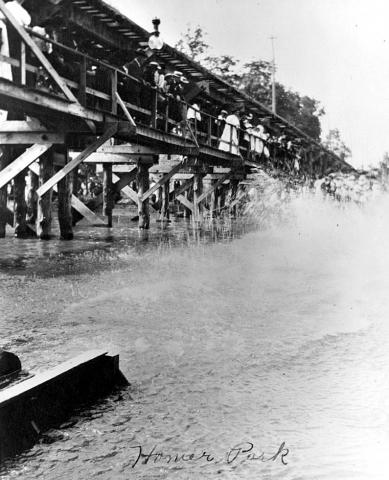 Above is the Homer Park Pedestrian Bridge/Illinois Traction System Railroad Bridge, photographed in 1907, with onlookers observing a water chute rider.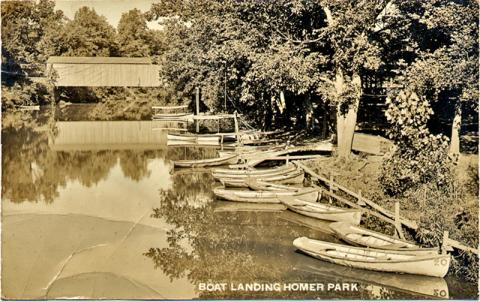 Homer Park boat landing located on the Salt Fork River, pictured in 1928.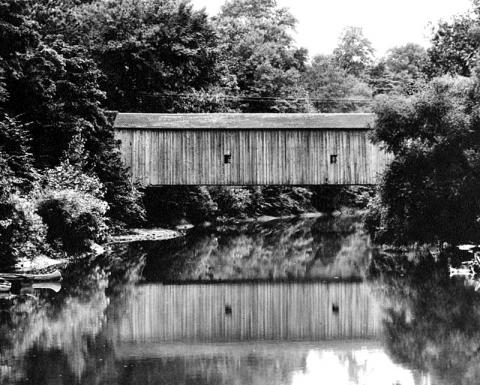 Homer Park Covered Bridge, 1920s. The orginal bridge was built circa 1865 and a modern one was constructed in 1929.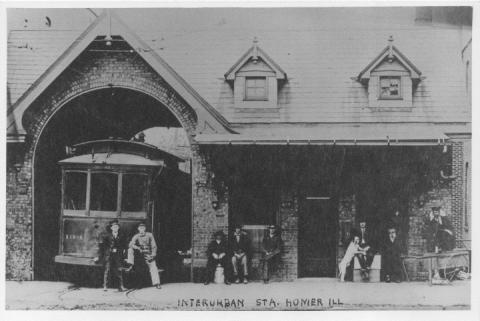 The interurban and Illinois Terminal railroad used to run through Ogden and Homer, bringing visitors to the park. Here is the Illinois Traction Company station in Homer, ca. 1900. 
- Donica, Archives Librarian