Submitted by

Local History a...

on June 29, 2019 - 2:01pm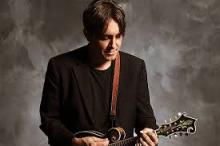 On June 24, 2019, the world lost the legendary bluegrass musician Jeff Austin at the age of 45.  Austin was a founding member of the popular newgrass group Yonder Mountain String Band, and later the front man for his own group, the Jeff Austin Band. Austin was a singer, songwriter, and mandolin virtuoso. His fast and untamed style redefined what a mandolinist could do as a staple of bluegrass instrumentation. Austin's fire, passion, and aura were ever present the moment he struck his first strings on stage. He was a rock star in a world of bluegrass and will be remembered as one of the most influential, profound, and impressive musicians in the history of the genre. 
Austin was born in Arlington Heights, Illinois and raised in Elk Grove outside of Chicago.  Interested in music from a young age, he attended the University of Cincinnati Conservatory of Music where he specialized in musical theater, voice, and dance theater. During a sojourn from college, Austin decided to move to Urbana in 1996, where he met local banjo player Dave Johnston, a student from the University of Illinois and member of the local bluegrass band the Bluegrassholes. Austin had no experience playing any instruments, nor any bluegrass experience whatsoever. Despite being a complete novice to the genre, he did own a mandolin, and Johnston convinced him to join the band as a singer and mandolinist. Johnston's advice to Austin concerning his new position was to "play anything, just play fast and loud." Austin began practicing and studied music by ear, learning from greats like Roland White, John Duffy, Sam Bush, and David Grisman, quickly picking up the instrument.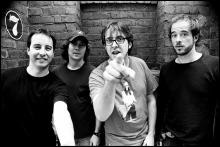 After setting their roots with the Bluegrassholes in Urbana, Johnston and Austin left the group and moved to Colorado, hoping to make it big in the growing bluegrass scene in the area.  Johnston moved to Boulder and Austin moved to nearby Nederland. In Nederland, they met bassist Ben Kaufmann and guitarist Adam Aijala at a local club named the Verve. In December 1998, the band played their first show under the name Yonder Mountain String Band, opening for the Runaway Truck Tramps at Boulder's Fox Theater. The following year they released their first album, Elevation, on their own record label, but their real success was in the live music scene.  Yonder Mountain toured extensively, playing venues and music festivals all over the United States. Their innovative and exciting Newgrass style breathed new air into the bluegrass scene, and throughout the 2000s and 2010s their influence on the genre was undeniable, with other Newgrass bands sprouting following Yonder Mountain's lead.
In 2014, Austin left Yonder Mountain String Band to focus on raising his family following the birth of one of his children. Yonder Mountain continued to tour without Austin, with other legendary musicians in his stead, such as Sam Bush and former Cornmeal fiddle player Allie Kral. Austin continued his own musical career through the Jeff Austin Band, which permitted him to tour less and have time to raise his family. Austin's final concert with the group was at the Blue Ox Music Festival in Eau Claire, Wisconsin on June 18, 2019.
I was fortunate enough to see Austin perform more times than I could count over the last fifteen years. My first experience with Yonder Mountain String Band was at the 2005 Bonnaroo Music and Arts Festival in Manchester, Tennessee. Following this performance, I was hooked, seeing Yonder Mountain all across the country. The four-piece string band was a major inspiration, motivating me to try and learn banjo, as well as travel extensively to see live music. Since 2005, I've attended nearly 50 American music festivals and witnessed close to 1,000 different acts. The impact Yonder Mountain and Jeff Austin made on me as an impressionable youth is eternally imprinted. 
In one of his final interviews, Austin talked about the impact of the crowd on his performances.  According to Austin, "I hope they take with them exactly what I hope they leave with us, and that's inspiration." My hope is that somewhere, somehow, Austin understood how much he inspired generations of fans and musicians alike. I am deeply saddened by his passing, but find solace in knowing that he inspired me to see more live music than I ever could have expected.  Through these experiences, I gained friends and family that will last a lifetime.
-Thomas Kuipers
  Archives Intern