Submitted by

Local History a...

on February 15, 2019 - 4:16pm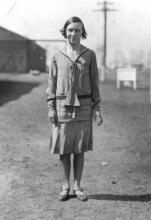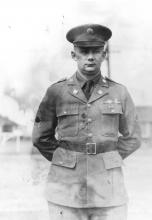 Joseph F. Braun (1897-1962) and Bertha Hill (1901-????) moved to Rantoul, IL in the early 1920s. Joseph started his career in 1917 in the Eighth Balloon Company and was discharged in 1919. He re-enlisted two years later and moved to Chanute Field, where he remained stationed with Bertha until 1938. During their tenure at the base, Joseph and Bertha built an impressive family. From 1923 to 1940, they had seven boys, five of which were born at Chanute.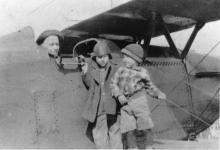 James E. Braun (1923), Frank J. Braun (1925), Charles A.J. Braun (1926), Harry R. Braun (1928), and Joseph F. Braun Jr. (1932) were all birthed at the Chanute Station Hospital. Their other two sons, Donald L. Braun (1934) and Richard Braun (1940) were also born on military bases. All seven sons enlisted in the Air Force, with a combined service record of 144 years, 140 of which were at Chanute.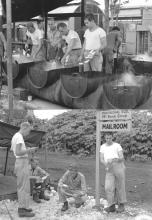 During World War II, Joseph was joined by his three sons James, Frank, and Charles and they all survived their tours. In March of 1951, Charles was interviewed about his family's dedication to the military. According to Charles, "My dad taught all his sons to respect the American Flag and the traditions of the Service while we were very young.  We have been a military family from birth and have never considered a career other than the Air Force."
- Thomas Kuipers
  Archives Intern