Submitted by

Teen Services

on September 18, 2016 - 12:15pm
Several of your favorite teen series are going to become films! What better news could you hope for?! Okay, okay, I guess something like an end to hunger/war/poverty *might* be better news (maybe), but still…you have to admit that you'll squee when you read this article: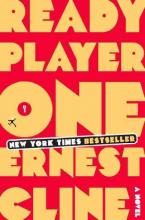 Let's start with the sure thing:  Ready Player One is set to be released in late 2017, directed by none other than Stephen Spielberg. If you haven't read this book yet, and if you are a sucker for cyber-quests and virtual reality, then READ IT! The book follows Wade Watts as he plugs into OASIS, an online utopia that helps people escape from the wasteland that the world has become. Wade, along with just about everyone else, hopes to locate the hidden keys within OASIS that were left by its creator. Whoever finds the keys inherits the creator's fortune, and, in a world of abject poverty, that is a quest too good to pass up.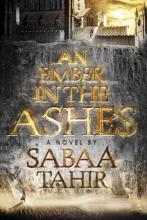 The movie industry is a fickle thing, but there are a couple more series that have been purchased by major studios that seem to be moving forward with their projects. Universal Pictures purchased the rights to The Daughter of Smoke and Bone trilogy and Paramount purchased the rights to An Ember in the Ashes before it was even published! Ashes author Sabaa Tahir has reported that the script is nearly finished. The book tells the story of Laia, a scholar who becomes a slave in a military academy to try to save her brother from execution, and of Elias, a soldier tired of the oppression of the Martial Empire they live in.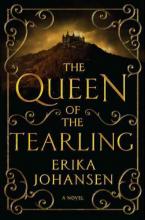 A few YA novels have some big names from the movie industry attached to them already. Emma Watson (of Harry Potter fame, in case you live under a rock) is set to produce and star in the film based on the book, The Queen of the Tearling, about Princess Kelsea who must return from exile and find her way to the center of her kingdom to take her rightful place as queen, while avoiding the deadly assassins who wish to prevent her from claiming her throne. Another film with A-listers attached is based on the series The Red Queen and will be directed by Elizabeth Banks (Effie from The Hunger Games and Gail from Pitch Perfect). The novel is set in a world where those of "Silver" blood and magical abilities rule, but when a common "Red" blood develops powers, she's claimed to be an unknown Silver Princess and brought to the palace to live like royalty. She soon gets involved in a Red rebellion and plays a dangerous game of betrayal and court intrigue.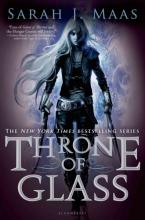 So, the Throne of Glass series may not be coming to the big screen, but it's been optioned to come to the small screen! That's right, you may get to watch a TV show about your favorite prisoner-turned-assassin, forced to fight in a competition to be the Royal Assassin for an evil king. And a book in a different series by author Sarah Maas, A Court of Thorns and Roses, *has* been optioned for the big screen.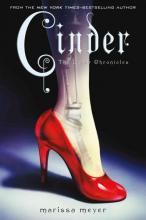 Last but not least, two series have been sold more than 3 years ago without a word of whether or not the dang films will actually be made. We may get to see Cinder, Kai, Thorne, Cress, Scarlet, Wolf, Iko, Winter, and Jacin portrayed on the big screen…Yes, you heard right:  the film rights to The Lunar Chronicles was sold in 2013 and we've been waiting on pins and needles for any news ever since. No one knows how long we will have to wait to see our favorite cyborg mechanic and all her friends and fellow revolutionaries in theatres. Sometimes these things end up in limbo forever and ever, but hopefully they'll get their acts together and make this movie!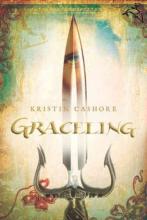 The other series I know we would all love to see in theatres soon is Kristin Cashore's Graceling. It, too, was sold in 2013 and even had a writer on board before the studio maintained radio silence on any progress. If you haven't read the series, check out the blog post by former guest blogger Lydia to get an idea of the fun that you're in for when you delve into this world of special abilities, called Graces, like walking on water and being able to kill someone with your bare hands…
So don't be surprised when you see a trailer for one of your favorite series. Go ahead and squee, though, no one will judge.
ep