Submitted by

Teen Services

on March 18, 2016 - 10:45am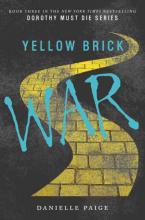 The third book in the Dorothy Must Die series is coming soon!
Epic Reads kindly provides a refresher on the last two books. As well as a sneak peak at the first four chapters! As an added bonus, take a quiz to decide if you're a good witch or a bad witch. For some unknown reason, it said I was a bad witch...