Submitted by

Adult Services

on September 13, 2018 - 6:02pm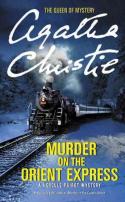 DAME AGATHA CHRISTIE was an English crime novelist, short story writer, and playwright who was born on September 15th, 1890. She also wrote six romances under the name Mary Westmacott, but she is best known for the 66 detective novels and 14 short story collections that she wrote under her own name. She also wrote the world's longest-running play, The Mousetrap. In 1971, she was made a Dame by Elizabeth II at Buckingham Palace for her contribution to literature.
To view all the Agatha Christie titles in our collection, click here.
- Jordan K.