Submitted by

Local History a...

on August 29, 2018 - 3:29pm
Did you know you can browse thousands of historical photographs of Champaign County online? Just visit the Champaign County Historical Archives Flickr page! From daily life at Chanute, to local church architecture, our Flickr has something for everyone!
Some of our newest albums include: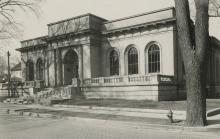 Mary E. Busey's Gift: A Centennial Celebration of Samuel T. Busey Memorial Library – Excerpts from the exhibit honoring Mary E. Busey's donation of $35,000 for a new library building in honor of her late husband Samuel T. Busey.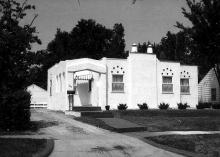 Heitzman Architectural Survey of Champaign-Urbana –Frank Heitzman began an architectural survey of Champaign and Urbana in 1973 surveying 200 dwellings and businesses in Champaign-Urbana.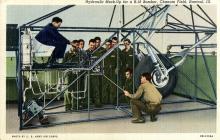 Chanute Postcards – Colorful and historic postcards from Chanute Air Force Base, Rantoul, IL.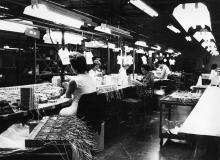 Magnavox Company, Urbana - Photographs from the Magnavox Company, which operated a research and development facility and production plant out of Urbana from 1956-1972.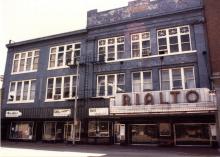 Historic Theaters of Champaign County - Champaign County is home to many historic theaters. From vaudeville venues to movie theaters, theater entertainment has deep roots in the culture of Champaign County. 
Sherrie B., Archives Librarian