Submitted by

Adult Services

on July 30, 2018 - 5:00pm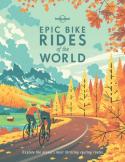 Do you have travel plans coming up?  Are you considering where to go next?  We can help!  We have books, DVD's, magazines and more that can help you decide where to go, when to go, what to see and how to get there.  Maybe you are going by bus, train, car, plane, ship, bicycle, motorcycle or just a nice long walk.  Summer travel is great!  Head for the beach, do some hiking, explore new places. It is exciting to see what the world has to offer and The Urbana Free Library can get you started.  The world is your oyster and the library is a great place to start your adventure!
Click here to see a small sample of the material available for you.   https://bit.ly/2NNApZ6
Ann P.