Submitted by

Adult Services

on August 8, 2016 - 1:57pm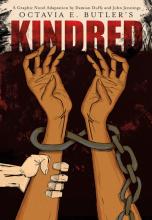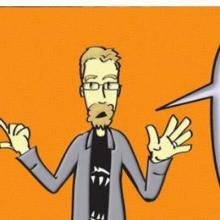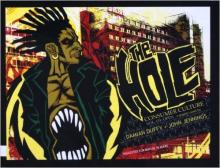 Damian Duffy is one of the featured speakers at our all-day Comic Con this Saturday.  Here's the top three reasons you don't want to miss his 11am talk about creating comics.
# 1 He's a multi-talented, totally-creative Comics Geek  who has had a hand in every aspect of comics-making including writing, lettering, and drawing…and he does a podcast on popular culture (Damian Duffy Hates Everything) …and he's curated awesome comics art exhibits that highlight diversity in the comics world… and I'm sure there's more.  :-)
# 2  He believes comics can be a force for good, taking on social justice issues like consumer culture (as in The Hole: Consumer Culture written with John Jennings) .  In fact his soon-to-be-released book Kindred (with collaborator John Jennings) is a graphic novel adaptation of Octavia Butler's SciFi masterpiece about an African American woman who finds herself mysteriously transported back in time to the pre-Civil War South.
# 3 He's funny.  He's got good ideas.  And he's going to be a highlight of a fantastic day of events.  See you Saturday!   
- cpi