Submitted by

Local History a...

on May 5, 2018 - 12:12pm
Beginning today, Saturday, May 5th, you can go to Crystal Lake Park and rent a boat on the weekends. Perhaps you might be interested in what this same activity looked like over a hundred years ago. I've compiled some photos of people boating on Crystal Lake over the past century.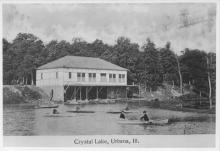 Postcard with Boathouse, circa 1900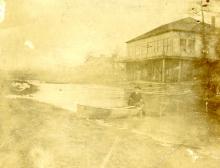 Man in canoe with Crystal Lake boathouse in background, 1901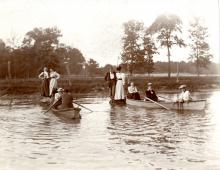 People in canoes on Crystal Lake, undated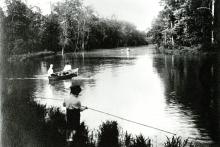 Boy near lake with two people in a canoe, circa 1910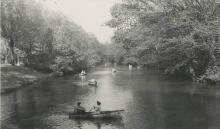 "Sure sign of spring is this boating scene in Urbana's Crystal Lake Park, Sunday's warmer weather brought throngs of service men and Champaign county residents to the park, with boating on the lagoon, shown above, one of the favorite pastimes."  - Evening Courier, May 23, 1945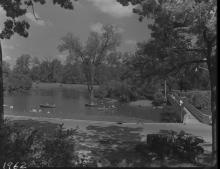 Boating on Crystal Lake, 1962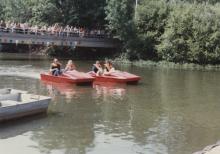 Paddle boat race on Crystal Lake, undated
It's just as fun today as it was back then!
Erica Stark, Archives Assistant