Submitted by

Adult Services

on April 6, 2018 - 10:28am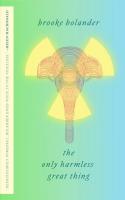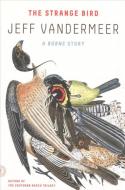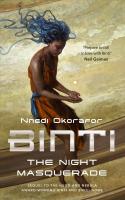 Novellas, which are basically just long short stories or short novels, are great for times you want an immersive read but don't have the time to invest in a long novel. Here are three recent titles that manage to pack fantastic world-building and compelling stories into books you can breeze through in one or two sittings.
The Only Harmless Great Thing by Brooke Bolander is a powerful alternative history that manages to weave together the stories of the "radium girls" with that of Topsy, the elephant famously electrocuted at Coney Island in 1903. It also involves a young scientist in the future trying to find a way to warn future generations away from nuclear contamination. It's an odd combination, but one I found to be really thought-provoking.
The Strange Bird: A Borne Story by Jeff Vandermeer takes place in the same universe as his wonderful novel Borne, but could definitely be read first if you want to get a feel for it. It follows a bird-like creature, created in a laboratory, as it begins a journey out in the world for the first time and encounters all sorts of perils and desperate creatures.
Binti: The Night Masquerade by Nnedi Okorafor is the conclusion to the Binti trilogy, which has followed the title character on her journey as the first one of her people, the Himba, to leave her planet to attend the prestigious Oozma University. On her journeys she must confront ancient animosities among different alien races and discovers her roots and talents. 
These are just a few of the great novellas in our collection. Come visit The Urbana Free Library to check out the rest of our science fiction & fantasy offerings!
-Kasia