Submitted by

Adult Services

on March 22, 2018 - 7:30pm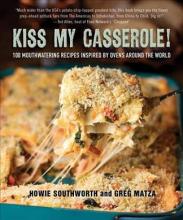 I've seen a sharp increase in the sassiness of cookbooks coming through the Library. "How can a cookbook be sassy?" Thanks for asking, dear reader. Most often, cookbooks show their sass by using sexual innuendo, curse words, puns, and social taboos. Sound fun? Wanna take part in some sassy cooking? Suppose for a moment you were planning a backyard barbeque to take advantage of the burgeoning Spring weather. You might grab a few cookbooks to get some ideas…like Kiss My Casserole:  100 Mouthwatering Recipes Inspired by Ovens Around the World or maybe Bring It!:  Tried and True Recipes for Potlucks and Casual Entertaining.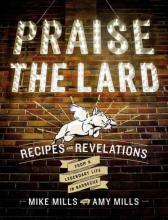 And what about the main dish? There's Praise the Lard:  Recipes and Revelations from a Legendary Life in Barbecue by Mike and Amy Mills.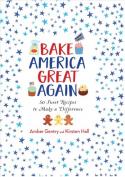 But what about dessert at this hypothetical barbeque?! You have options. Like Bake America Great Again:  50 Sweet Recipes to Make a Difference. Or Chocolate Covered Katie:  Over 80 Delicious Recipes That Are Secretly Good for You.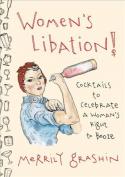 And you can't forget the beverages…find inspiration in Day Drinking:  50 Cocktails for a Mellow Buzz and Women's Libation:  Cocktails to Celebrate a Woman's Right to Booze.


"Now wait just a darn minute," you might say in a charmingly sassy way, "I don't eat meat. Is there going to be anything for me at this imaginary barbeque?" Of course there is, dear reader. There's Thug Kitchen:  Eat Like You Give a F*ck or Toss Your Own Salad:  The Meatless Cookbook with Burgers, Bolognese and Balls to satisfy your sassy cooking needs.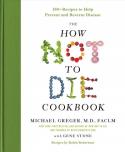 "Okay," you say, "those sound fun and delicious, but I'm trying to be health-conscious in my sassy eating, so whatcha got for me?" Don't you worry, friend. There's plently of healthy sass to go around. Like The How Not to Die Cookbook:  100+ Recipes to Help Prevent and Reverse Disease and Two Moms in the Raw:  Simple, Clean, Irresistible Recipes for Your Family's Health.
And don't forget to bring a plate of sassy goodness to your friendly and not-at-all-sassy library staff at The Urbana Free Library!
-Elisabeth