Submitted by

Adult Services

on March 8, 2018 - 10:30pm
i never met a woman who wasn't
fighting for freedom
an entire life
to trust
what truth
reveals
Undeniable fact of life:  poetry is awesome. Don't argue with me on this. If you need proof, check out these collections from four contemporary female poets to experience the awesomeness of poetry and simultationally celebrate International Women's Day!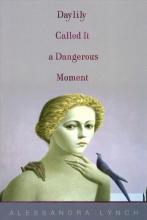 Daylily Called It a Dangerous Moment by Alessandra Lynch weaves a story of survival after sexual assault. The speaker takes the reader on their survival journey:  trying to pretend it didn't happen, reliving the event, questioning yourself, learning to live with what happened...it's a raw and emotional read at times but an engaging journey. A trigger warning is warranted for those sensitive to reading about sexual violence and its devasting aftermath.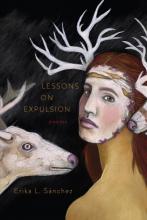 Lessons on Expulsion by Erika L. Sánchez is a unique collection, painting a portrait of the harsh realities of life for many living on the border between Mexico and America. Sánchez juxtaposes coming-of-age, violence against women, drug trafficking, border crossing, prostitution, sex, and religion to depict the complex and dangerous world that so many must navigate. Where have you heard of Erika Sánchez before? She's also the author of the amazing novel, I Am Not Your Perfect Mexican Daughter.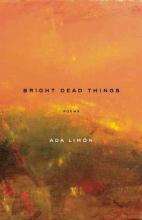 Bright Dead Things by Ada Limón evokes feelings of family, of grief, of love, of home. She explores the mysteries and the tragedies of life. This collection doesn't have as much of a cohesive narrative as the previous two titles listed here, but Limón's highly personal collection is nonetheless well worth the read.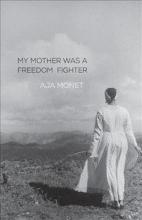 My Mother Was a Freedom Fighter by Aja Monet captures what it means to be woman today, to fight for and against motherhood, family, sexuality, and love with added complications of the struggles associated with race and poverty. While many poems use Monet's native Brooklyn as a backdrop, the collection's scope is wide-reaching. As a result, the collection is incredibly intimate while also inviting the reader to find themself in these pages.
-Elisabeth
*from My Mother Was a Freedom Fighter by Aja Monet