Submitted by

Adult Services

on February 11, 2018 - 4:54pm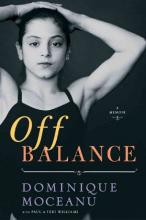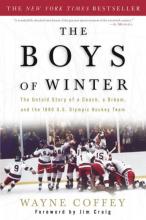 The Olympics have always been one of my favorite times of the year. I've been an avid watcher of both the Summer and Winter Olympics my entire life. There's something awe-inspiring about watching these world class athletes compete at the highest level—watching the gymnasts flip and tumble, the figure skaters spin, the swimmers speed through the water. I'm also fascinated by the stories behind the athletes: what made them choose to begin their sport? What's their training regimen like? What is it that appeals to them about the competition? With that in mind, reading athlete biographies and memoirs is a good method to get to know the person behind the athlete and their public persona. Here are a few I've found in our catalog:
Off Balance by Dominique Moceanu
Grace, Gold, and Glory: My Leap of Faith by Gabrielle Douglas
The Boys of Winter: the Untold Story of a Coach, a Dream, and the 1980 U.S. Olympic Hockey Team by Wayne R. Coffey
Michael Phelps: Beneath the Surface by Michael Phelps
In the Water They Can't See You Cry by Amanda Beard
Silent Gesture: The Autobiography of Tommie Smith by Tommie Smith
When Nobody Was Watching: My Hard-Fought Journey to the Top of the Soccer World by Carli Lloyd
Landing It: My Life On and Off the Ice by Scott Hamilton
-Joella T.