Submitted by

Adult Services

on January 30, 2018 - 12:43pm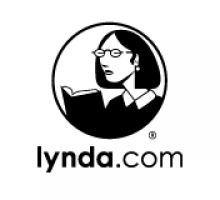 Continuing your education can be hard, especially when you're juggling work, family, and other obligations.  That's where The Urbana Free Library comes in!  Library cardholders now have access to over 6,000 online courses in business, technology, and creative skills via the Library's subscription to Lynda.com®!
Courses range from basic photography to Excel training to data science to statistics for businesses.  You might not have the time or the finances for a formal class, but Lynda.com® courses can get you started.  So whether you want to learn a programming language or round out your customer service skills, Lynda.com® has classes to make your professional life easier. (And, Lynda.com® adds an average of 60 courses a month!)
You can take all classes from the comfort of your own home.  Take courses on your computer, tablet, or smartphone.  You can even pause a class on one device and pick it back up later on another.  Learn at your own pace and focus specifically on the skills you want to develop.
Questions? Call library staff at 217-367-4057, or send an email to reference@urbanafree.org.