Submitted by

Adult Services

on September 30, 2017 - 11:38am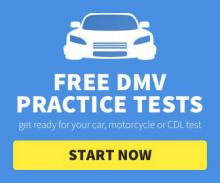 The Urbana Free Library announces a partnership with Driving-Tests.org, a company dedicated to driver safety and education, to offer free Department of Motor Vehicles (DMV) practice tests to library patrons.
Click on the link to get started with Illinois-specific practice exams: https://urbanafreelib.driving-tests.org/illinois/
This new service includes free tests specifically based on Illinois' DMV materials and provides useful information for experienced drivers, new drivers, teens, those with disabilities, and seniors who need to take a renewal exam. In addition to tests, the site includes links to current Illinois DMV information and materials, with study guides for car, motorcycle, and Commercial Drivers licenses (CDLs).
Driving-Tests.org is the only site of its kind to include accessibility tools. Choose the "Read Aloud" link at the bottom of the website to hear selections read aloud, make them into MP3s, translate pages into other languages, magnify text, and mask portions of the screen for greater visibility on the practice tests.
You can also find the link to our Driving-Tests.org site on our library eGov information page, which contains additional Illinois Department of Motor Vehicle resources.
Banish those pre-test jitters. Practice online until you're ready to go take the real Illinois driving test.
mwt