Submitted by

Adult Services

on June 5, 2015 - 10:49am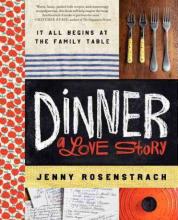 It is CSA and Farmer's Market season! Join us for Read at the Market this Saturday, June 6, from 8:00 AM to noon.
Do you ever walk in the door from the Farmer's Market or a CSA pickup with bags of vegetables and a mental time clock running in your head?  So many vegetables, so little time!
I signed my family up for a CSA last year in an effort to eat more varied vegetables. The plan was to create meals based on the vegetables in our weekly allotment and I was determined not to let any go to waste. We did a pretty good job last year but I quickly learned that greens are my CSA nemesis.
There are many CSA items of abundance, and I have found some really great ways to use zucchini. (Hello, Zucchini Fries & Roasted Zucchini and Eggplant Lasagna...)
The problem I have with greens in particular is not that we don't want to eat them, because we do. Greens and cruciferous vegetables are the main reason we signed up for a CSA. The problem is that greens won't wait around until I figure out what to do with a week's worth of them all at once. They wilt, then they stare accusingly at me from the back of my vegetable crisper until I finally throw them out to make room for the next batch. (Kale was never a problem. There's a terrific raw kale salad in Melissa Clark's In the Kitchen with a Good Appetite, so if I didn't have a great kale idea I'd chop it up for that.)
My first CSA pickup for the season was this week... and what to my wondering eyes did appear? Greens. Lots of them. Also asparagus and radishes, but mostly greens—lettuce, bok choy, mizuna, radicchio and spinach. I told myself I was going to wash and spin dry all the greens before they entered refrigerator purgatory, but I was panicking. There was no way we would be able to use them all in time.
I needed a new game plan. I intended to use bok choy in the Spicy Greens Salad recipe from Seductions of Rice by Jeffrey Alford and Naomi Duguid (soooo good with their Spicy Simmered Tofu!) Why not go ahead and cook the greens salad? In fact, why not add the mizuna and kill two vegetable with one recipe?
Then my husband suggested I look in Pasta e Verdura by Jack Bishop for a radicchio pasta sauce recipe. I flipped to the radicchio chapter and found Braised Radicchio with Spicy Tomato Sauce and Basil. I didn't have quite enough radicchio so I bulked it out with the spinach and soon I had two dishes cooked and happily tucked into the fridge.
Problem deliciously solved.
-Lisa