Submitted by

Adult Services

on December 20, 2017 - 7:30pm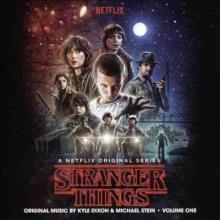 Everyone is talking about Stranger Things these days. When they're not watching it, that is. But the thing a book lover wants to know is:  what can I read that is similar to my favorite TV show? One of the databases that TUFL subscribes to, called NoveList, is great for giving you reading suggestions based on TV shows, movies, or other books you've loved. I recently came across a list for fans of Stranger Things and just *had* to share: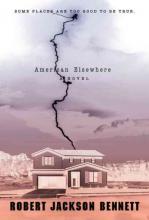 American Elsewhere by Robert Jackson Bennett
"An ex-cop inherits her mother's home in Wink, New Mexico, and discovers that the residents of the small, quiet town are even stranger than she had imagined..."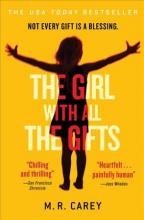 The Girl with all the Gifts by M.R. Carey (developed into a film, as well!)
"A little girl who is detained by the military, restrained in a wheelchair, and goes to school while heavily guarded does not truly understand why she is special until it is up to her to save the world."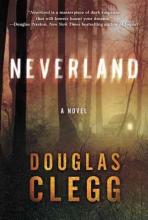 Neverland by Douglas Clegg
"Sumter Monroe takes his cousin Beau Jackson to a deserted shack he has named "Neverland," and the spirit of fun is broken when Sumter begins offering sacrifices to please an unseen god named Lucy."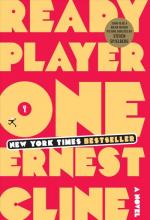 Ready Player One by Ernest Cline (coming soon to theaters!)
"Immersing himself in a mid-21st-century technological virtual utopia to escape an ugly real world of famine, poverty and disease, Wade Watts joins an increasingly violent effort to solve a series of puzzles by the virtual world's super-wealthy creator, who has promised that the winner will be his heir."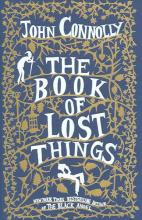 The Book of Lost Things by John Connolly
"Taking refuge in fairy tales after the loss of his mother, twelve-year-old David finds himself violently propelled into an imaginary land in which the boundaries of fantasy and reality are disturbingly melded."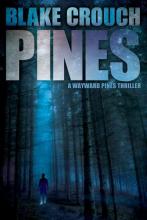 Pines by Blake Crouch (the first in a trilogy that has already been adapted into a TV series!)
"Federal agent Ethan Burke encounters more than he bargains for during an investigation into missing agents when he awakens from a terrible accident and discovers that not only is his identification gone, but the behavior of the townspeople seems off."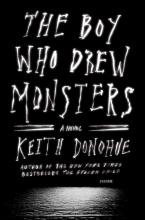 The Boy Who Drew Monsters by Keith Donohue
"Developing agoraphobia after a near-drowning incident, a 10-year-old boy draws increasingly disturbing pictures of monsters while his parents search for answers about strange noises coming from the nearby ocean at night."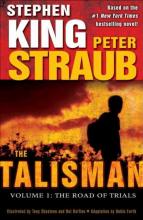 The Talisman 1, The Road of Trials by Robin Furth (a comic adapted from the novel by Stephen King and Peter Straub)
"A graphic interpretation of a best-selling work by the award-winning authors follows the desperate quest of young Jack Sawyer between Earth and a mysterious parallel world called The Territories."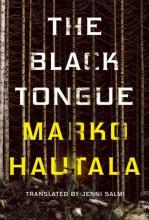 The Black Tongue* by Marko Hautala
Description provided by Brilliance Audio:  "For generations, the urban legend of Granny Hatchet has plagued the quiet residential area of Suvikylä in northern Finland. As the story goes, this immortal killer murders her victims with a hatchet, then buries the hearts in a potato field and eats them after they've rotted black. But not everyone is convinced it is just a story. Maisa Riipinen has returned to her hometown to complete her dissertation on urban folklore at the same time that Samuel Autio has come home to arrange his father's funeral. As hazy, disturbing memories from their pasts meld with strange events in the present, Maisa and Samuel attempt to make sense of the town's fearful obsession with the mythical Granny Hatchet. But if it's only a legend, then why are people still vanishing without a trace?"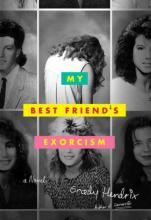 My Best Friend's Exorcism by Grady Hendrix
"After witnessing a series of strange incidents combined with her best friend's increasingly bizarre behavior, Abby comes to the conclusion that Gretchen has become possessed by a demon and embarks on a quest to save her."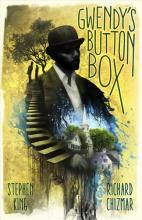 Gwendy's Button Box by Stephen King and Richard Chizmar
"When twelve-year-old Gwendy Peterson takes the stairs up the cliffside to Castle Rock, Maine, she encounters a mysterious stranger, who calls out to her wanting to talk."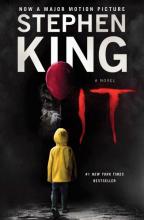 It by Stephen King (you *might* have heard of the film adaptations of this novel...)
"It began--and ended--in 1958 when seven children searched in the drains beneath Derry for an evil creature, but in 1985, Mike, once one of those children, makes six phone calls and disinters an unremembered promise that sets off the ultimate terror."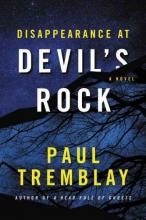 Disappearance at Devil's Rock by Paul Tremblay
"When her 14-year-old son disappears without a trace, Elizabeth learns that the boy and his friends had been hanging out near a reputedly cursed landmark, a situation that turns eerie when she discovers his journal pages and neighbors spot his ghostly shadow throughout the town."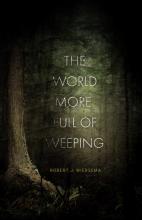 The World More Full of Weeping* by Robert Wierseman
Description provided by Perseus Publishing, "Eleven-year-old Brian Page spends every waking moment in the forest behind the house where he lives with his father. But forests are always deeper than anyone can know. Secrets are hidden in the eternal twilight of the trees. Those secrets emerge into light when Brian disappears in the forest, as his father did three decades before."
*These titles are available via WorldCat. After clicking the link, change the database from "PAC" to "WorldCat" under the "Using" drop-down menu. Be sure to change it back to "PAC" to continue searching the C-U catalog.
**Unless otherwise indicated, all descriptions are from Baker & Taylor**
-Elisabeth