Submitted by

Teen Services

on February 28, 2016 - 12:00pm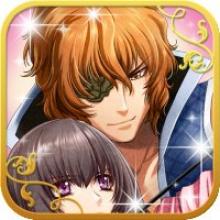 When looking through apps on Amazon, I was delighted when it provided me with a suggestion:  "Like manga?" it asked me. "Yes," I said to the website, "yes, I do." "Then try this!" it went on further, suggesting that I might enjoy a visual novel game series called Forbidden Romance. "Done," I said with certainty.
And now I'm passing on Amazon's tip to you other manga lovers! It's definitely geared toward ladies…more specifically ladies who like romance in their manga. The games are free, but you do have to pay to advance (or play other games that award you game coins you can spend on apps). So that just means that you play the first chapter of a bunch of games to decide which one you'd like to invest in. Some are set in imperial Japan, some set in modern day; you have a plethora to choose from!
P.S. While you're downloading apps, add 3M Cloud Library and OverDrive for MyMediaMall to your phone or tablet so that you can download eBooks and audiobooks using your library card!
ep