Submitted by

Teen Services

on January 19, 2018 - 5:04pm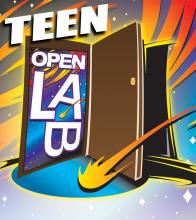 On February 6th join Teen Librarians and FabLab staff  as we celebrate five years of the Teen Open Lab! There will be snacks, a special screen-printing workshop, and the announcement of the TOL 5th anniversary design contest winner! Designs for the fifth anniversary are due to the Teen Librarians by January 30th in the Teen Open Lab. If you're interested in creating a design for the contest just keep in mind the following:
You can make anything you want, as long as it doesn't violate copyright or trademark (so, no Pokemon etc.).
It is meant to be a design that advertises that the Teen Open Lab has been open for five years.
Keep in mind that the design will be screen printed on a poster, so keep it chunky and uncomplicated!
The design can be on paper, or you can email us a digital copy at teenservices@urbanafree.org
Remember-designs are due January 30th, the winner will be chosen by secret ballot on January 31st, and the winner will be announced at the celebration February 6th during the Teen Open Lab. See you there!