Submitted by

Adult Services

on November 24, 2017 - 10:16am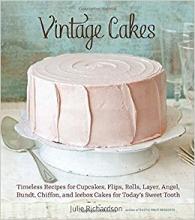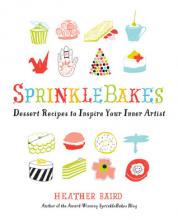 With the holidays quickly approaching (seriously, how it is already nearly the end of November?),  I've begun thinking about desserts I want to make. Do I want to stick to making tried and true recipes, or try something new? While I'm still making that decision, I do know I want to make at least one cake. I decided to look at the library's cookbook collection to see what I could find. Here are some of the ones I found:
Grandbaby Cakes: Modern Recipes, Vintage Charm, Soulful Memories by Jocelyn Delk Adams
Cake Magic: Mix and Match Your Way to 100 Amazing Combinations by Caroline Wright
American Cake: From Colonial Gingerbread to Classic Layer, the stories and recipes behind more than 125 of our best-loved cakes from past to present by Anne Byrn
Cake Balls: More Than 60 Delectable and Whimsical Sweet Spheres of Goodness by Dede Wilson
Sprinklebakes: Dessert Recipes to Inspire Your Inner Artist by Heather Baird
How To Cake It: A Cakebook by Yolanda Gampp
Cake My Day: Eye-Popping Designs for Simple, Stunning, Fanciful, and Funny Cakes by Karen Tack and Alan Richardson
Naked Cakes: Simply Beautiful Handmade Creations by Lyndel Miller
Have Your Cake and Vegan Too: 50 Dazzling and Delicious Cake Creations by Kris Kolechek
Mug Cakes: 100 Speedy Treats to Satisfy Your Sweet Tooth by Leslie Bilderback
Betty Crocker: The Big Book of Cakes
Vintage Cakes: Timeless Recipes for Cupcakes, Flips, Rolls, Layer, Angel, Snack, Chiffon and Icebox Cakes for Today's Sweet Tooth by Julie Richardson
- Joella T.