Submitted by

Local History a...

on October 18, 2017 - 1:10pm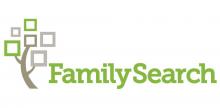 On January 6, 2011 the Champaign County Historical Archives (CCHA) became an Affiliate Library of FamilySearch's Research and Library System. This allowed patrons to order microfilm from FamilySearch and have it sent to CCHA for viewing. 
FamilySearch discontinued its microfilm circulation services on September 7, 2017 and has replaced it with digital access. Over 1.5 million microfilm have been digitized by FamilySearch, with additional films being scanned at a rate of 1000 films per day. They hope to have the digitization completed by the end of 2020.
Although film can no longer be ordered, our affiliate status allows our in-house patrons access to digital images that are not viewable outside a Family History Center. Some digital images may have additional privacy, copyright, contractual, or other restrictions that limit access. If such restrictions apply, a notification will appear.
How can I see the digital images available on FamilySearch?
Digital image collections can be accessed in three places on FamilySearch.org under Search.
Catalog includes a description of all the microfilms in the FamilySearch collection. A camera icon appears in the Catalog when a microfilm is available digitally.
Records include collections that have been indexed by name or published with an image browse.
Books include digital copies of books from the Family History Library and other libraries, including many books that were previously copied to microfilm.
For additional help, see Finding Digital Images of Records on FamilySearch.org or watch this how-to video "Where are the digitized records on FamilySearch?"
If the microfilm that you wish to view has not been digitized you can make a digitization request. If you have any questions regarding this change in access please see Archives staff. 
- Karla, Archives Assistant