Submitted by

Adult Services

on December 11, 2017 - 10:45am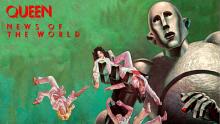 Queen
News of the World 40th Anniversary Box Set.
This set features 3 CD's, 1 vinyl record, and 1 DVD (a mini-documentary about the 1977 American tour). One of the CD's has alternate versions of every song on the record, some of which are quite different.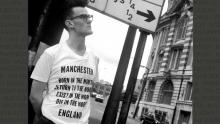 Various Artists
Manchester: North of England
Buzzcocks, Joy Division, Stone Roses, The Fall, Happy Mondays, James, Morrissey, New Order, Inspiral Carpets, Magazine, 808 State, The Charletons, Oasis, and Pureessense all came from Manchester. Explore this especially fruitful era of Post- punk, Electronica, Madchester, and Britpop!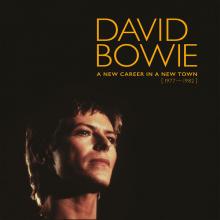 David Bowie
A New Career in a New Town
The follow-up to the compilations Five Years (1969–1973) and Who Can I Be Now? (1974–1976), this box set covers the period of Bowie's career from 1977 to 1982, including the "Berlin Trilogy". 11 discs, 128pg. book. Amazing!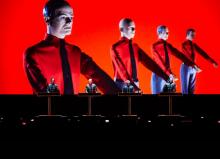 Kraftwerk
3-D: The Catalogue
The second official live record by Kraftwerk, this 8-disc set follows the band on its 12345678 tour from 2012-2016. Disc 7 is mixed in headphone surround, and the whole set was nominated for two Grammies this year for Best Dance/ Electronic album and Best Surround Sound album.
Check out more music box sets in the library catalog. As always, don't hesitate to suggest a purchase for this or any other collection. Enjoy!-js