Submitted by

Adult Services

on December 7, 2017 - 8:00pm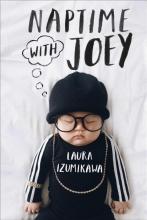 True story:  adults love picture books. What are giant, fancy coffee table books but picture books for grown-ups? But what do you do when you come across a grown up picture book featuring cute photos of viral internet sensations? You pick that book up and you look at those photos and you go, "AWWWWWWWWWWWWWWW!" and you find the nearest person and you show them said book and that person goes, "AWWWWWWWWWWWWWWW!" and the cycle repeats itself until the end of time.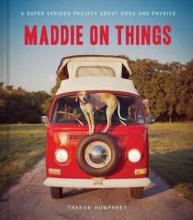 Case in point:  Naptime with Joey by Laura Izumikawa, which features the adorable baby, Joey, who is such a hard napper that she can be dressed in a variety of costumes, from Albert Einstein to Tina Turner to Hans Solo, without being disturbed.
Are viral animal sensations more your thing? Pick up Maddie on Things:  A Super Serious Project about Dogs and Physics, a collection of photos that Theron Humphrey took of his rescue dog, Maddie, standing on various objects during their 65,000 mile road trip across America.
-Elisabeth