Submitted by

Adult Services

on November 2, 2017 - 9:30am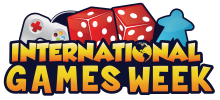 Just what it sounds like.  Games everyone in the family will enjoy from young to old.  Usually these games can accommodate at least four players and don't take hours to finish. 
Unless you consider Monopoly and Risk family games.  Then get ready to play for hours.
Get your whole family ready to play:
Lauren C.