Submitted by

Adult Services

on September 26, 2017 - 6:00pm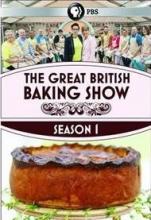 Foodies! Devour The Urbana Free Library's menu of yummy how-to cooking films and documentaries.
Feast your eyes on these trailers highlighting recent additions to the library's non-fiction DVD collection. They will inspire you to crave food and all things culinary.
DVD / GRE   The Great British Baking Show, Seasons 1-3.
In the U.K. this series is known as the Great British Bake Off. The first three seasons have been big hits here in Urbana. We have the fourth season on order. Coming soon!
DVD / 641.3 / FOO  Food: Delicious Science
Take a global culinary adventure to reveal the science that makes food taste delicious; and discover how the chemistry in food affects the brain and creates the deepest cravings.
DVD / 641.5092 / JAC Jacques Pépin: the Art of Craft
Learn all about one of the first celebrity chefs.
DVD / 641.853 CAN  Candymaking: a Guide for Home Confectioners
Satisfy your sweet tooth!
Want more? Check out these other new arrivals! And visit the non-fiction DVD collection on the 2nd floor to savor all the other food-flavored films.
DVD / 641.23 / KAM  Kampai! For the Love of Sake
DVD / 641.5092 / MIN Mind of a Chef. Seasons 1-5
DVD / 641.593 / JAM  James Beard: America's First Foodie
As always, check with the Adult Service team to ask questions or get help placing holds or locating materials.
reference@urbanafree.org   217-367-4405
mwt