Submitted by

Adult Services

on August 4, 2017 - 11:03am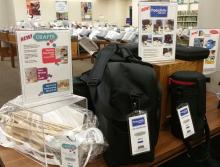 Today is the day our new Crafts Collection and our new Productivity Collection become available to check out at The Urbana Free Library!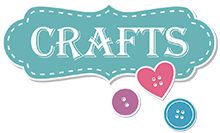 Sewing machines, die cut/embossing machines, and a yarn swift/yarn winder are all available to borrow. So, dust off your crafting skills and settle in for some crafty fun with this handy new equipment.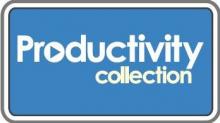 Do you have images or film you'd like to digitize or display? Do you want to take action shots? Do you have a one-time project? The Productivity Collection features tech gadgets you can borrow. Here's a sampling of the kits coming your way--USB floppy drives, a GoPro® camera, a portable mini projector, and converters for VHS to DVD, photo to digital, and film to digital.
Instructions are included with each item. Whether you are experienced or just getting started in crafting or tech, these collections are for you!
Questions or suggestions? Contact the Children's Services staff for Craft (217-367-4069 childrensdept@urbanafree.org) or the Adult Services staff for Productivity (217-367-4405 reference@urbanafree.org).