Submitted by

Teen Services

on April 29, 2017 - 3:05pm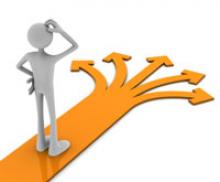 Looking to get started on career planning? The library has many tools to get you on the right path!
First, you can check out the library print and media collections for job-hunting, resume writing, and skill building resources. Here is a short list of some of the latest titles.
Next, you can look into internet resources compiled on the library site. These include a list of job hunting sites, college grant opportunities, and egovernment sites.
Coming soon to the library career resource for teens page: GetMyFuture on the department of labor's webpage and upwardlyglobal for people new to the country.
These are just some of the ways you can take your first step towards your career, for more information (and a more complete list of titles) don't hesitate to contact the library!