Submitted by

Children's Services

on April 20, 2017 - 5:45pm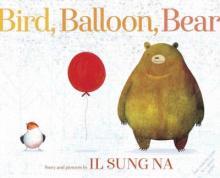 Let me introduce you to a favorite author and illustrator here at The Urbana Free Library:  Il Sung Na.
He has been a favorite of Children's librarians during Storytime for his great stories and beautiful illustrations. Here are a few of his latest wonders:
Na's most recent picture book is Bird, Balloon, Bear, about a little bird who wishes for a friend. He watches from afar as Bear befriends a balloon, but he races to help when a strong wind blows Balloon away.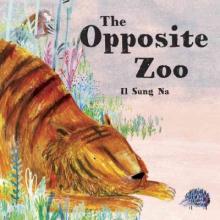 The Opposite Zoo follows a little monkey who explores his zoo after hours. He explores the differences that he finds, from the slow sloth to the fast cheetah, from the hairy lion to the bald hippo, from the shy chameleon to the bold peacock, and more! So much to explore at the Opposite Zoo!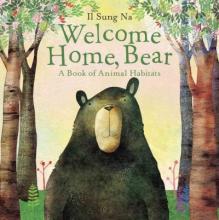 When Bear gets bored of the same green grass and blue sky, he visits his friends around the world to find a better place to live. He visits Octopus in the ocean, Camel in the desert, and many others. But at the end of the day, he finds that his home is just right. Welcome Home, Bear:  A Book of Animal Habitats explores the different habits of the world, while also reminding your little reader that there's no place like home.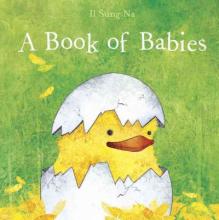 A Book of Babies explores the different types of animal babies that are born each spring. Some are fluffy, some are scaly, some ride in Mommy's pouch, some ride in Daddy's pouch. I mean, come on, who doesn't love baby animals?! Even the little baby lizards will make you say, "Awwwww."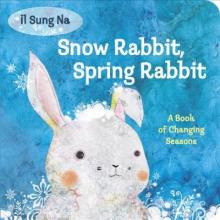 Whether you want a picture book for the coming of winter or the first sign of spring, Snow Rabbit, Spring Rabbit:  A Book of Changing Seasons is an excellent choice. A little rabbit explores the ways that different animals behave in winter, but the little rabbit and all the animals always know when spring has sprung!
-Elisabeth