Submitted by

Children's Services

on March 30, 2017 - 9:30am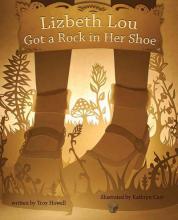 Reading a picture book with a strong rhyme scheme gives one a wonderful feeling of joy and frivolity. Kids like them, too. Like Lizbeth Lou Got a Rock in Her Shoe, which follows the journey of a tiny pebble after it annoys Lizbeth Lou. It features a gorgeous mix of illustrations and paper-cut silhouettes in sepia tones by Kathryn Carr.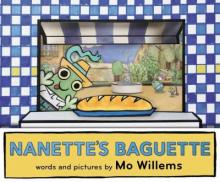 Or Nanette's Baguette that follows Nanette on the day that she gets to get the baguette for dinner. The comic book-esque illustrations of Mo Willems are super fun. (Spoiler:  she eats the baguette that she gets before she gets home with the baguette.)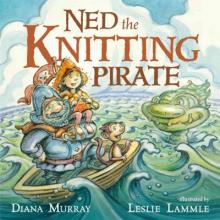 Or my personal favorite Ned the Knitting Pirate, about a young pirate who gets in trouble with the captain for his love of knitting. That is, until Ned's fast thinking and quick knitting save the day. You'll love the dreamy, storybook-like illustrations of Leslie Lammle.
Check these books out or ask any awesome Children's Librarian* for a recommendation
-Elisabeth
*Which ones are the awesome ones? ALL OF THEM!