Submitted by

Teen Services

on March 2, 2017 - 11:13am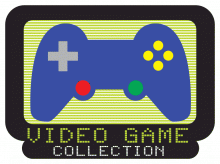 The Library now has video games! 
We've got old favorites like Katamari (if you've never rolled up the world into a ball you've missed something special) and Kingdom Hearts, Smash Bros so you can challenge your friends, a slew of RPGs like Zelda, and of course Fifa and Madden.
Here's the complete list, and we'll be adding more games in the future.
You can check out up to 5 games at a time, and keep them for 1 week. If you want to keep a game longer, you can renew it up 5 times as long as no one else is waiting for it. If something is checked out, you can place a hold, or library staff will be happy to place the hold for you.
Want to play a game we don't have? We're always looking for suggestions (or feedback) on what to add next!  Please send your inquiries, comments, and suggestions to reference@urbanafree.org.
Lauren C.