Submitted by

Teen Services

on February 27, 2017 - 12:47pm
Teen Tech Week 2017!
Join Teen Librarians and FabLab staff during the Teen Open Lab March 7, 8, and 9 for Teen Tech Week (and to celebrate 4 years of the Teen Open Lab!)
Tuesday, March 7, 3:00pm-5:30pm in the Teen Open Lab in the Lewis Auditorium
 MakeyMakey Cardboard Arcade
Learn to use the magical key mapping abilities of the MakeyMakey to make your gaming experience more unique! In this workshop, you will learn how to use the MakeyMakey and Scratch to create cool, interactive cardboard arcade game or alternative controllers using cardboard, aluminum, tape, and more. After assembling your creation, test your arcade against your friends or put your controller to the test with various Steam games as well as bring it home with you, minus the MakeyMakey. Materials will be provided so just bring your imagination!
Wednesday, March 8, 3:00pm-5:30pm in the Teen Open Lab in the Lewis Auditorium
 Foldscopes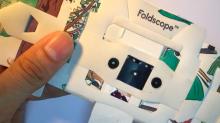 Make your own handheld paper microscope with the tools we have in the Teen Open Lab, test it out, and take it home! 
The Foldscope is a portable and versatile microscope made mostly out of paper or cardboard. It magnifies the wonders of the microscopic world, without the bulk and expense of a conventional research microscope. Foldscope is a real microscope, with magnification and resolution sufficient for imaging live individual cells, cellular organelles, embryos, swimming bacteria and much more.
Thursday, March 9, 3:00pm-5:30pm in the Teen Open Lab in the Lewis Auditorium
 Informal Electronics / Music Recording Day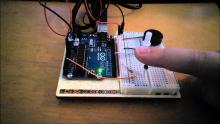 We will be working with different technologies to make music tools. Possibilities include LittleBits modular synthesizer / sequencer, Arduino theremin or tone exercises, oscilloscope to visualize sound waves, and possibly a demo to show off the new audio recording laptop setup in the Teen Open Lab!