Submitted by

Local History a...

on February 20, 2017 - 8:00am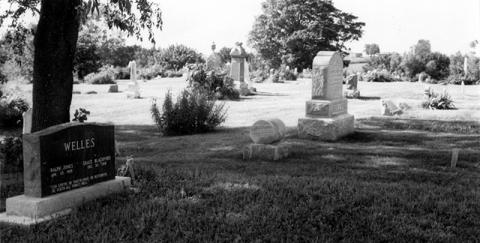 The Champaign County Historical Archives, as repository for the county, maintains a microfilm collection of local newspapers going back the late-1800's. My focus today will be on newspaper obituaries, and how they have been accessed over the years by historians and genealogists, and how you can access them today.
There have always been obituaries published in the local newspaper. At first they were written as news stories, mostly for prominent citizens, and were placed throughout the paper, as opposed to being put together in one place. They hopefully contained important genealogical information about the deceased, such as parentage, birth place and date of birth, and siblings/offspring. Little did they know how very important that information would be for generations to come. Even a simple death date can hold clues to the life and identity of the deceased.
Up until online catalogues/indexes such as Local History Online existed, genealogists had to travel to or correspond by mail with local libraries, newspapers, or historical societies to obtain copies of obituaries. If the exact date of death was not known, or if the obituary was not immediately published after death, many hours of research were often needed to find the obituary (if there was even one published at all).
There are many thousands of obituaries indexed in Local History Online, but not all from all decades or newspapers. If you search a decedent's name and it does not come up in our index, we can still help you locate an obituary using the newspaper microfilm. Around 2013, links to online obituaries published in the News-Gazette were added to the indexed obituary records, making it possible to view the actual obituary image right from the record in Local History Online. This eliminated the step of written request for the obituary, streamlining research for the genealogist or historian.
For example: When you find an obituary with this symbol, 

it will be a live link and you will be able to see the obituary as it appeared in the News-Gazette.
In short, if you are looking for an obituary published in the News-Gazette after 2013, you will find it indexed in Local History Online, and you will be able to link to the actual obituary and use the information for your family or local research. If you have questions about accessing Local History Online or searching for obituaries from the News-Gazette, visit the Archives, call us at 217-367-4025, or email us at archives@urbanafree.org.
Marnie, Archives Assistant