Submitted by

Teen Services

on February 10, 2017 - 4:20pm
Not sure what to read next?  These new books just came out this year.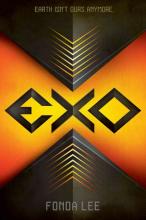 1.       Exo by Fonda Lee 
Donovan Reyes is a human member of the security force charged with keeping peace on an Earth colonized by aliens.  When he gets captured by a revolutionary group of humans, Donovan starts to question everything he thought he knew.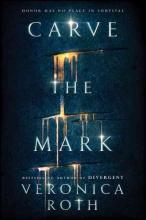 2.       Carve the Mark by Veronica Roth 
Akos and Cyra are on opposite sides of a global conflict, made more complicated by the powers that every citizen has.  Their particular powers link the two together and make them need each other, but the fighting demands they hate each other.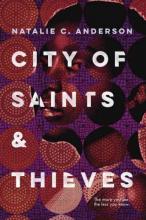 3.       City of Saints and Thieves by Natalie Anderson 
Living on the streets in Kenya, Tina is determined to get revenge for her mother's murder.  She's certain her mother's former boss, Roland, is to blame.  When Roland's son catches her stealing, he makes her promise to help him clear his father and find the real murderer in return for not turning her in.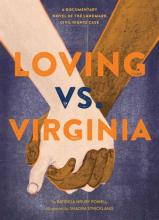 4.       Loving vs. Virginia by Patricia Hruby-Powell 
The true story of Mildred and Richard, a mixed-race couple, who challenge to Virginia's anti-interracial marriage laws reached the Supreme Court.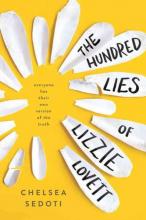 5.       Hundred Lies of Lizzie Lovett by Chelsea Sedoti 
Loner Hawthorne is obsessed with finding out what happened to Lizzie Lovett after the popular girl mysteriously disappears.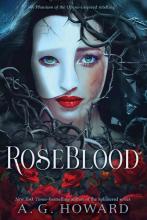 6.       Rose Blood by A.G. Howard 
Inspired by The Phantom of the Opera, Rune is sickened every time she sings, but her voice is her gift.  When she travels to a French boarding school looking for a cure, she meets Thorn.  Being around him makes her feel well, but Thorn has his own plans and his own master.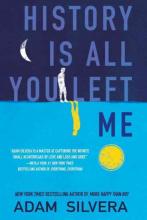 7.       History is All You Left Me by Adam Silvera 
Griffin grieves and tries to move on after first love Theo dies.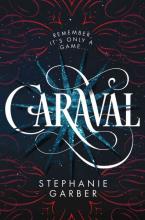 8.       Caraval by Stephanie Garber 
Caraval is a performance that happens once a year where the audience takes part.  This year Scarlett and her sister, Tella, have been invited.  But Tella is kidnapped as soon as they arrive ,and is set as the prize everyone must find to win Caraval.  To get her sister back, Scarlett has to win.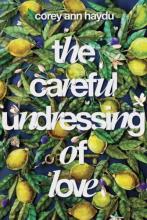 9.       Careful Undressing of Love by Corey Ann Haydu 
Devonairre Street in Brooklyn is cursed.  Anyone who falls in love with a girl living on that street is doomed to die.  Everyone is sure the curse is an urban legend until a boy dies.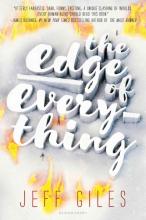 10.   Edge of Everything by Jeff Giles 
Siblings, Zoe and Jonah, are trapped in a cabin in a Montana blizzard, when an intruder attacks them.  They're rescued by X, a strange man who claims he's from the hell-like Lowlands and his duty is to drag the souls of evil doers back there for eternal punishment.
Lauren C.