Submitted by

Adult Services

on August 22, 2016 - 5:56pm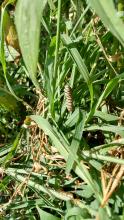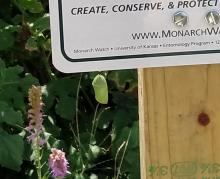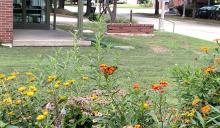 This summer we've seen 3 stages of the Monarch lifecycle (there have been four, but it's difficult to see the eggs without disturbing them). Here are some photos of the Bee and Butterfly Garden illustrating the larval (caterpillar), Pupal (Chrysalis), and adult Monarch stages. The Chrysalis is even hanging from the Monarch Watch sign! For more information about the garden check out the Teen Open Lab Bee and Butterfly Garden page.
Also, coming in September: The Urbana Free Library Little Free Library!
js