Submitted by

Adult Services

on April 20, 2016 - 8:56pm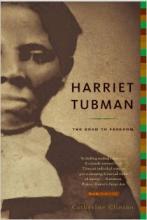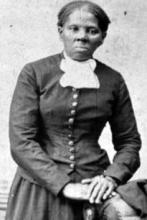 This week I happened to check out Harriet Tubman: The Road to Freedom by Catherine Clinton.  So it was wonderful serendipity to hear that she would be replacing Andrew Jackson (a slaveholder, no less) on the $20 bill. 
Maybe you remember some of the biographical details from school days, but here's a reminder:  Tubman, known as Araminta Ross, was born to enslaved parents in the 1820s in Maryland.  Even as a teen, she was brutalized by slave masters through beatings and abuse.   The most severe incident led to a brain injury that affected her throughout her life.
She escaped to Philadelphia in 1849 and within a year – while still a young woman – she began helping others escape slavery.  She was unique:  the first and only woman, and the first and only fugitive slave to help others escape.  Tubman "never lost a passenger", successfully leading dozens of people (including many of her relatives) out of slavery.  It's hard to imagine how profoundly brave she was and how ingenious she was at planning and executing these missions.
There's more to the story – her courageous work during the Civil War, her charity efforts in upstate New York, the many famous historical figures she knew, and of course, the maddeningly incomplete, but fascinating details of her personal life.   It's a satisfying read – enough historical context to bring it to life without becoming too detailed.  Clinton does her best to fill in the gaps of what we know (and don't know) about Tubman's life, resisting the temptation to embellish.    The risk with a historical hero  like Harriet Tubman is that we forget that she was a living, breathing woman who faced incredible risks.  This book brings her back to life.
-cpi