Submitted by

Adult Services

on May 17, 2014 - 9:27pm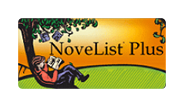 Many of you are already familiar with our readers' database NoveList Plus, which provides recommendations, summaries, read-alikes, series and other useful information about thousands of fiction and nonfiction print titles.
NoveList Plus has just enhanced its offerings and has added recommendations for more than 30,000 audiobooks--both fiction and nonfiction.
Here are some nifty features that will help you discover audiobooks that are perfect for you.
Listen-Alikes: Search for audiobooks similar to those you already know and enjoy.
Reviews: Read reviews from Goodreads and from Audiofile, a premier magazine/website featuring the spoken word industry.
Link back to our CU Catalog: Find out quickly if our library owns the audiobook (book on disc format)  that interests you. (Wish we owned all 30,000 in the NoveList Plus database, but we don't.)
Investigate audio appeals: Discover whether the book is narrated by an individual or cast, learn the name of the narrator, and browse other audio characteristics.
Preview: Coming soon to many of the titles! Listen to a brief audio sample to be sure you'll enjoy your selection.
Take advantage of all the regular features of NoveList Plus: Read plot summaries. Search subjects, style, genre, and tone. Learn about authors. Get lists of series.
NoveList Plus Is available from our website to anyone within The Urbana Free Library building. Our cardholders also can access it remotely.
It's easy.
Go to urbanafreelibrary.org
Click on the "eResources" tab just under the picture of our library, and select the "Research" drop down option.
Type in your 14-digit Urbana Free Library card number to log-in, if asked.
Scroll down to the "Books & Reading" section, and click on the link for NoveList Plus. Select the NoveList Plus icon.
All of us on the Adult Services staff are happy to answer your questions, and will be glad to demonstrate NoveList Plus in the library.
Need any help placing holds on titles you've found in NoveList Plus? Give us a call at 2147-367-4405, or email reference@urbanafree.org.
We can also check to see if the audiobook that interests you is available to download from MyMediaMall, the digital audiobook/ebook consortium that The Urbana Free Library belongs to.
(For those of you who'd like to learn more about this extra content, and NoveList Plus in general, here's a link to the press release from EBSCO, the publisher.)
mary wt