Submitted by

Local History a...

on November 20, 2016 - 3:43pm
Curious about how Champaign County celebrated food in years past? As we dive into a season of friends, family, and food, take a look at some culinary exhibits from the Local History and Genealogy department.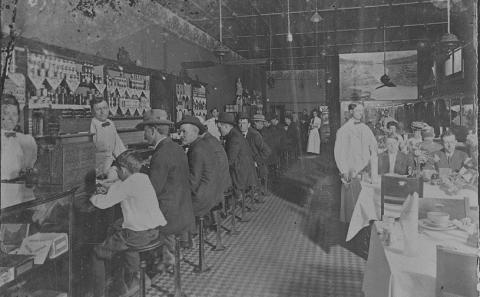 Peterson's Cafe, ca 1913; Champaign County Historical Society Photographs, Photograph 246a;
Champaign County Historical Archives, Urbana, IL.
Now up on the Local History and Genealogy Flickr page: Casual Dining in CU! From lunch counters to diners, drive-ins to drive-thrus, see how casual dining has changed through this digital collection. You'll find photographs, vintage ads, menus, and many more items represented from our collection.
Also, through December, the Jean Evans Room will have cookbooks from local organizations on display. So if you're looking for a recipe from your favorite librarian,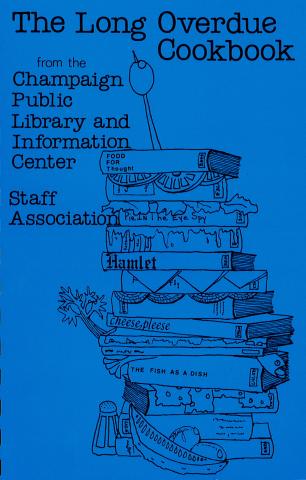 Champaign Public Library and Information Center Staff Association, 
The Long Overdue Cookbook (1980), cover.
a vintage Jello salad,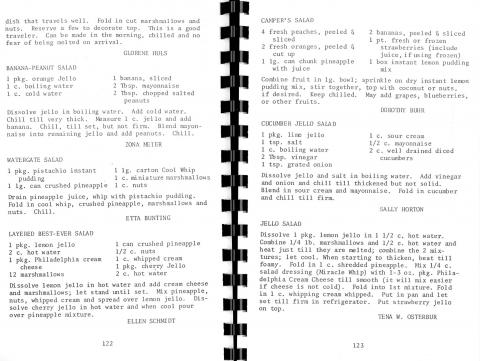 Royal Homemakers Extension Unit, Royal's Favorite Recipes (1982), 122-3.
or some international flavors for your next gathering,
 Indian Cultural Society of Urbana-Champaign,
 Home Cooking of India (2012), 78.
come see our display, or peruse one of over 100 cookbooks in our collection.
Do you have a favorite memory of dining out in Champaign-Urbana? Or a beloved family recipe? Let us know in the comments!
-Sarah L., Archives Assistant