Submitted by

Adult Services

on November 23, 2016 - 10:52am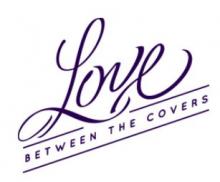 A new addition to our Urbana Free Library non-fiction film collection—Love Between the Covers—"is a feature-length documentary film about the little-known, surprisingly powerful community of women who read and write romance novels."
I'm a romance reader. I enjoy the interplay between two (or more) characters attracted to each other, the happy endings, strong female characters, growing cultural diversity, and much more defining this broad genre. I immensely appreciated the positive presentation of romance in this documentary. Some of my favorite authors speak about their writing, and why romance tales have value. I enjoyed hearing from the fans.
Viewing this film is a great way to get started if you want to learn more about the world of romance novels. Many people are surprised to discover how popular these titles are. According to recent Romance Writers of America statistics, annual sales of romance titles are estimated at $1.08 billion dollars, and romance sales are 13% of all adult fiction. Libraries buy romance because our patrons are reading them.
For those of you who haven't read a romance, or might be skeptical about the appeal, watch Love Between the Covers to get an overview. Then come talk to us librarians. Urbana Free offers a large collection of love stories. In this wide-ranging genre there's a romance title out there for each reader. We'll help you find it.
reference@urbanafree.org
217-367-4405
Here's the trailer:
(More clips and information are available on the documentary's website.)
Love Between the Covers
2015
DVD / 809.3353 / LOV
Love Between the Covers - Official Trailer from Laurie Kahn on Vimeo.
mary wt