Submitted by

Teen Services

on November 16, 2016 - 9:39am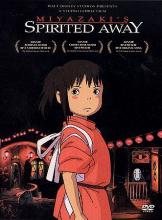 Can you believe it's been 15 years since Spirited Away came out?  To celebrate, it's coming back to theaters for just two days on December 4th and 5th!  
If you can't get tickets don't worry, you can always check it out from the library anytime of the year.  We also have a picture book if you just want to look at the awsome art and practice drawing No-Face!
Lauren