Submitted by

Teen Services

on September 15, 2016 - 12:50pm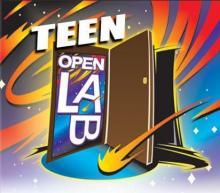 On October 1st from 9am-2pm, the library is going to be at the Heartland Maker Fest in Lincoln Square Mall. 
We'll be bringing projects and technology from our Teen Open Lab to demonstrate the awesome resources that teens can use every week at Teen Open Lab.  Stop by and say hi! 
There'll also be a ton of other maker groups there and opportunitys for hands-on demos so you can try new things. 
Check out the fest's website for a list of all the maker groups you can meet, including origami expert, Xudong Guan, game design competition organizers, CUDO Plays, and screen printers, Weiskamp!
The Heartland Maker Fest is Makerspace Urbana's annual event celebrating the amazing makers in Urbana-Champaign and the surrounding communities.
They wish to:
Inspire By searching for creative and unique makers to exhibit at the festival we hope attendees are inspired by the creative projects of others.
Empower By focusing on hands on experiences we hope people feel empowered to make their own projects a reality.
Connect By creating a free and open public festival we hope to connect attendees to the local resources they need to help make their ideas come to life.