Submitted by

Adult Services

on December 22, 2015 - 3:28pm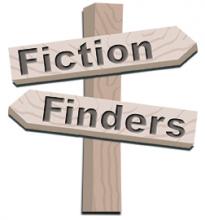 How do you decide what to read? Let me introduce you to an old-school but excellent technique—using books to discover books.
Tucked away in our fiction collection, at the end of the westerns, you'll find a selection of reading bibliographies that we call "Fiction Finders".
These are compendiums that highlight great reads. Grab one of these tools to look up a book you've enjoyed, or enter a category or author. You'll find suggestions for other titles.
Here are some of my favorites reading guides:
What Do I Read Next: a Reader's Guide to Current Genre Fiction.
1990-current.
Fiction Finders / R/ 016.813 / WHA
This annual series, which includes occasional specialty volumes, is easy to search and offers a wealth of information on current titles, including subjects, major characters, a summary, other books by the same author, and other similar books you might like.
The Real Story: a Guide to Nonfiction Reading Interests.
Sara Statz Cords, 2006.
Fiction Finders / R / 025.54 / COR
Many folks enjoy nonfiction tales that read like fiction. The Real Story covers popular narrative nonfiction. For each book find a summary, plus nonfiction and/or fiction read-a-likes you might also enjoy.
Genreflecting: a Guide to Popular Reading Interests.
Cynthia Orr and Diana Tixier Herald, editors, 7th ed., 2013.
Fiction Finders / R / 016.813 /GEN
Look for genres or subgenres you crave, such as science fiction, or time travel, or steampunk. Get a list of the best books to read in these areas, with a brief annotation of each. You can also use Genreflecting to learn more about specific genres themselves, or the library service called readers' advisory.
(This Genreflecting edition is part of a series. Click on this sentence for a link of all the Genreflecting series titles our library owns.)
Fiction Finders volumes are for your use and convenience in the library only, but other "Best books" titles in our collection are available to check out. Click on this sentence for books that will help you discover other nifty reads.
Now--Don't give up your own favorite strategies to pick books—browsing, asking your friends, GoodReads, or visiting our awesome readers' database called NoveList. Just add the volumes in our Fiction Finders as another approach to help you discover the perfect book you're in the mood to read.
And don't forget—Ask a Librarian! We select the books the library buys, so we can suggest titles to fit your reading interests, whether mysteries, literary fiction, or narrative non-fiction. We love to discuss books. Come talk to us, or give us a call or email at 217-367-4405 or reference@urbanafree.org.
mary wt