Submitted by

Adult Services

on June 13, 2016 - 5:46pm
Stories of immigrants come to life through the lenses of documentary and feature filmmakers.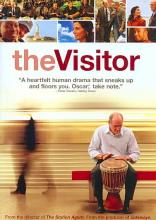 The United States has a long, proud, and continuing tradition of welcoming immigrants from around the world. Immigrants have left friends and often family behind, seeking new and better lives in our country. They've come here for many reasons, but have stayed, forging families and communities, strengthening our culture and nation with diversity.
Immigration is also a political issue. Many immigrants are undocumented, and face legal hardships in their quest for citizenship. They encounter discrimination. Awareness of issues facing local immigrant communities is key in promoting positive points-of-view and positive changes.
Documentary and feature films can play an educational role in this effort by revealing events and hardships. Films tell heartfelt stories of the immigrants, or highlight real issues that face them. The Urbana Free Library has a solid collection of both documentaries and dramas to enhance your perspective.
Enjoy the movie trailers for two of these excellent films.
800 Mile Wall
2009
DVD / 363.285 / EIG
The 800 Mile Wall highlights the construction of the new border walls along the U.S.-Mexico border as well as the effect on migrants trying to cross into the U.S.
The visitor
2008
DVD / VIS
When Walter, a disaffected college professor, takes an unplanned trip into New York, he discovers an immigrant couple has taken up residence in his apartment in the city. Unexpectedly, he develops a profound connection to them that will change his life forever.
Want more?  View a list of the documentary films at Urbana Free covering immigration issues and politics. Or, explore the list of dramas highlighting tales of immigrant life and experience.
Immigration is a critical issue. For more information locally, reach out to the C-U Immigration Forum.
As always, please contact the Adult Services staff if you want to find out more about immigration, or need help accessing any of these films. 217-367-4405 /  reference@urbanafree.org
mwt