Submitted by

Local History a...

on December 10, 2014 - 2:02pm
Stop by the Champaign County Historical Archives (on the second floor of The UFL) and view our new exhibit, "Champaign County Winter Wonderland." We have winter themed photographs and newspaper advertisements from 1890-1980, World War I correspondence from Army nurse Nettie Irle Mills describing Christmas in a French Red Cross facility, and other artifacts from our Local History and Genealogy collections.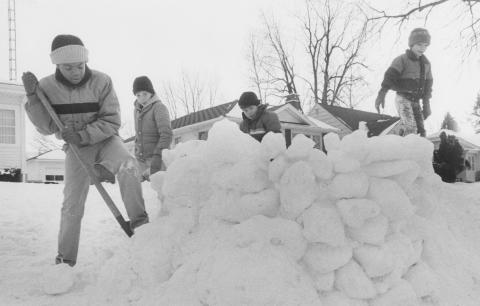 Kids building snow fort, 1985. 
The Archives exhibit case has moved to the entrance of The Jean Evans Archives Room (located on the second floor of The UFL) allowing for exhibit browsing oustide of our normal hours of operation. Come on by and experience Champaign County's wintertime holiday magic.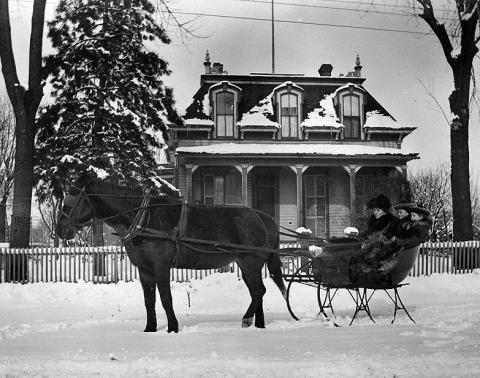 Horse-drawn sleigh outside of the William Redhed House, Tolono, ca. 1890.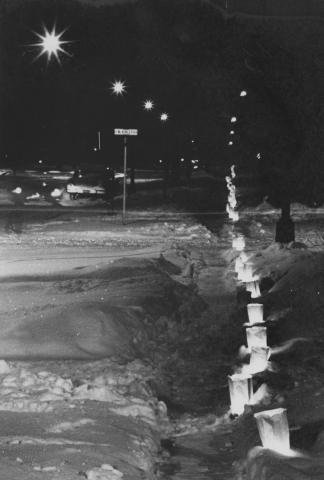 West Healey Street, Champaign, December 26, 1960.
-Donica M.