Submitted by

Local History a...

on September 17, 2014 - 2:02pm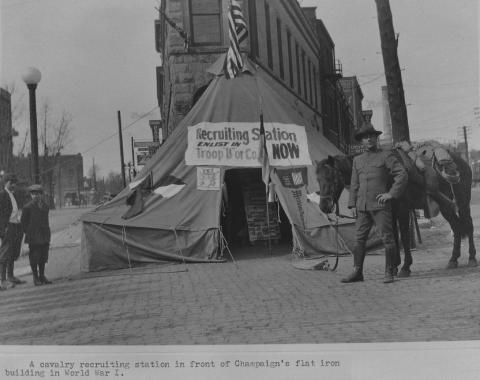 The Champaign County Historical Archives is partnering with the Student Life and Culture Archives at the University of the Illinois to present a Town & Gown Speaker Series.  Our inaugural event takes place Thursday, September 18, 2014 and looks at the local impact of World War I.  Come join us for an evening of period music, poems from a native solider, local headlines, and letters from the front lines.
Period music begins at 6:30 p.m. and the presentations start at 7:00 p.m. We hope to see you there!